HOW DO
YOU BUILD A COMPANY,
WHERE PEOPLE
TRULY ENJOY WORKING?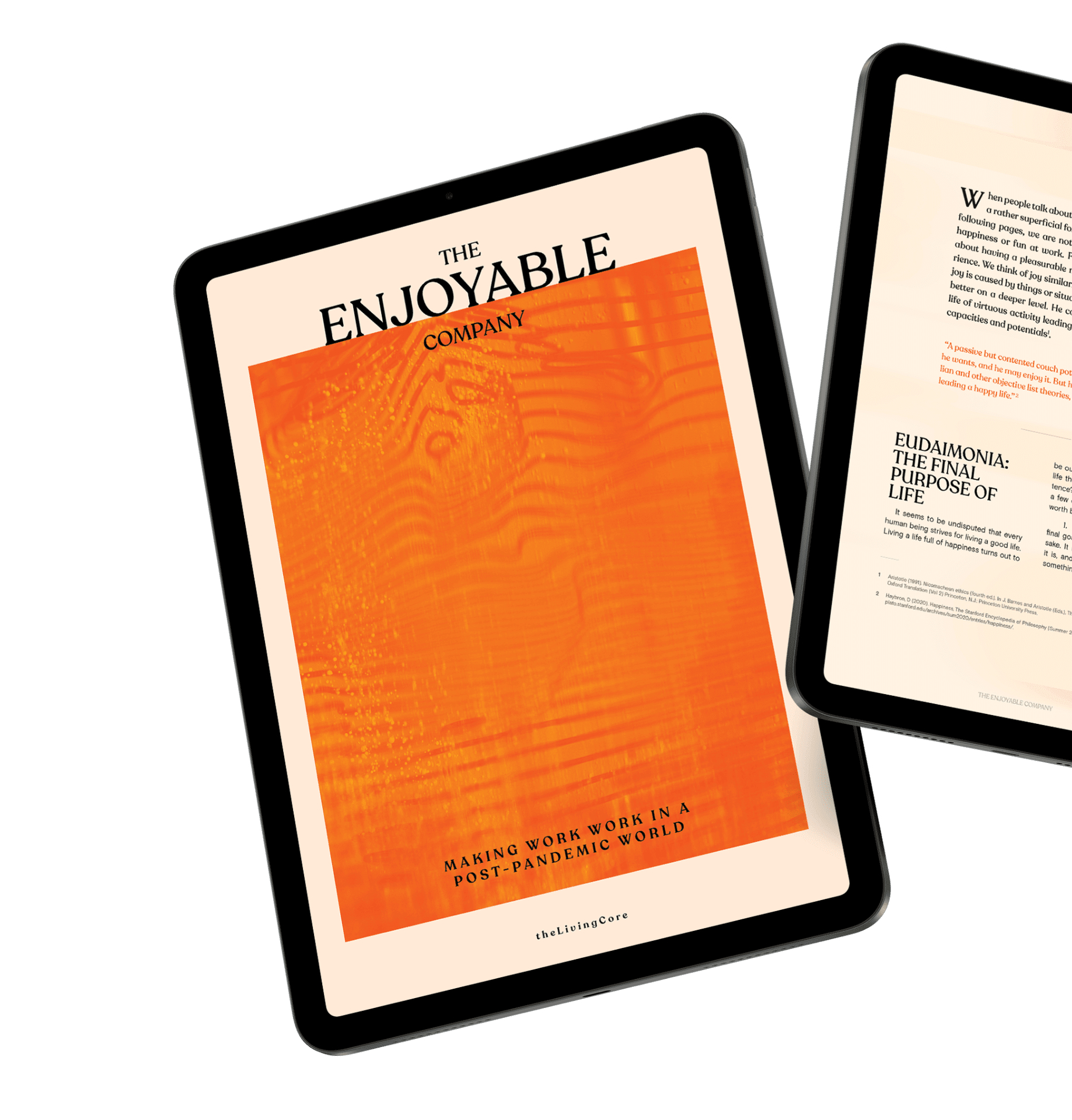 Download a free copy of The Enjoyable Company and learn the principles behind organizations that attract and retain top talent through fulfilling deep human needs.
By signing up you agree to receive email communication from us. After downloading your copy of our book, you will receive 3 emails with useful bonus content. Afterwards, we usually send out our newsletter with insightful blog posts, client stories and curated reading recommendations every 2 months. You can unsubscribe anytime. For more information, take a look at our privacy policy.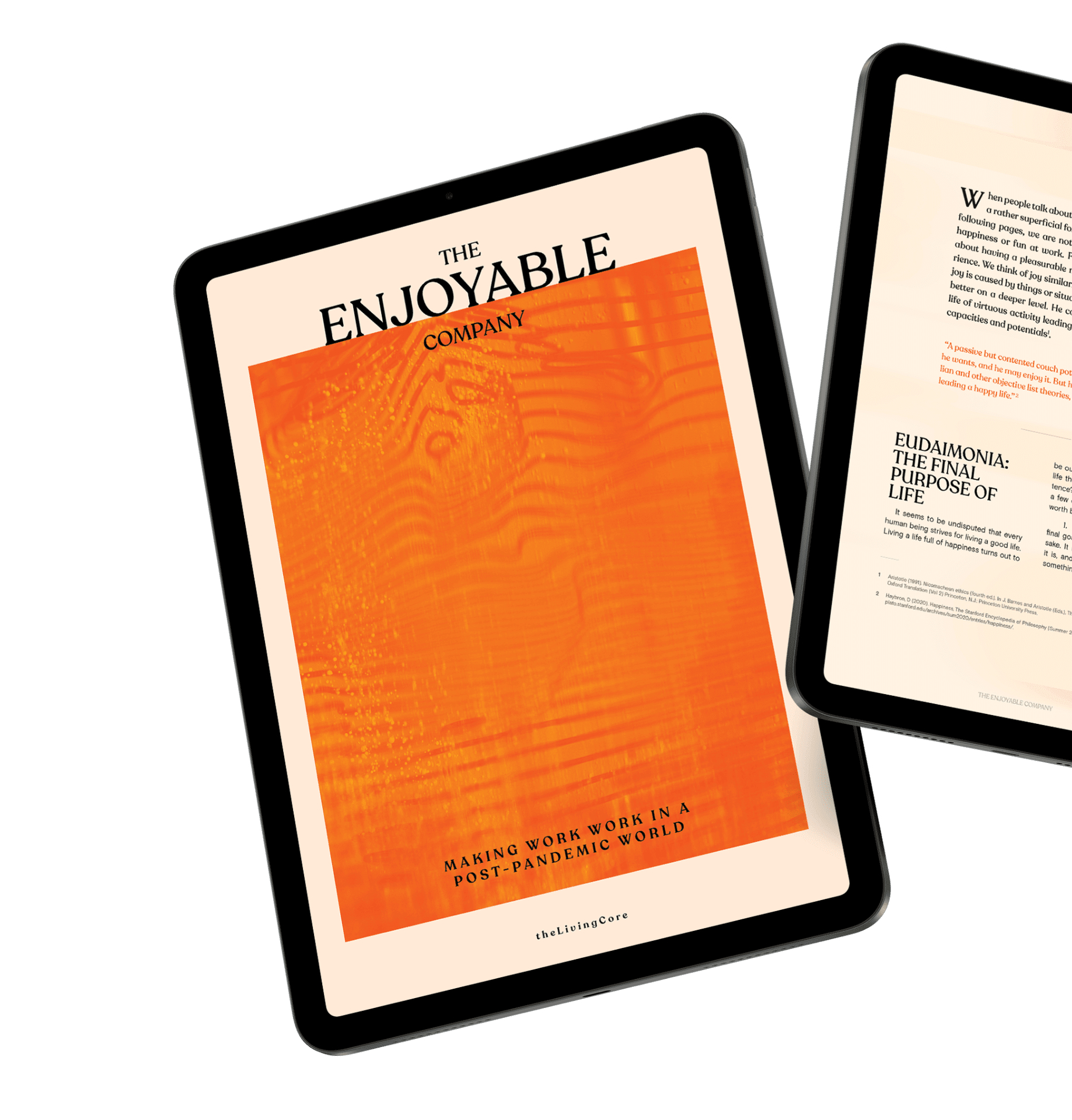 Founders and entrepreneurs
who want to build purposeful and enjoyable companies for more than just profits.
Leaders who want to attract and retain talented people and enable them in reaching their full potential.
People managerswho want to help people enjoy their work and spread the good word.
Employees who want to make their work and workplaces better for themselves and their colleagues.
EXPLORE THE UNIQUE WORKSHEET AND DEVELOP YOUR LEADERSHIP
Use the exercises in Joyful Manager Worksheet included in this publication to evolve yourself, your team, and your organization towards deep enjoyment.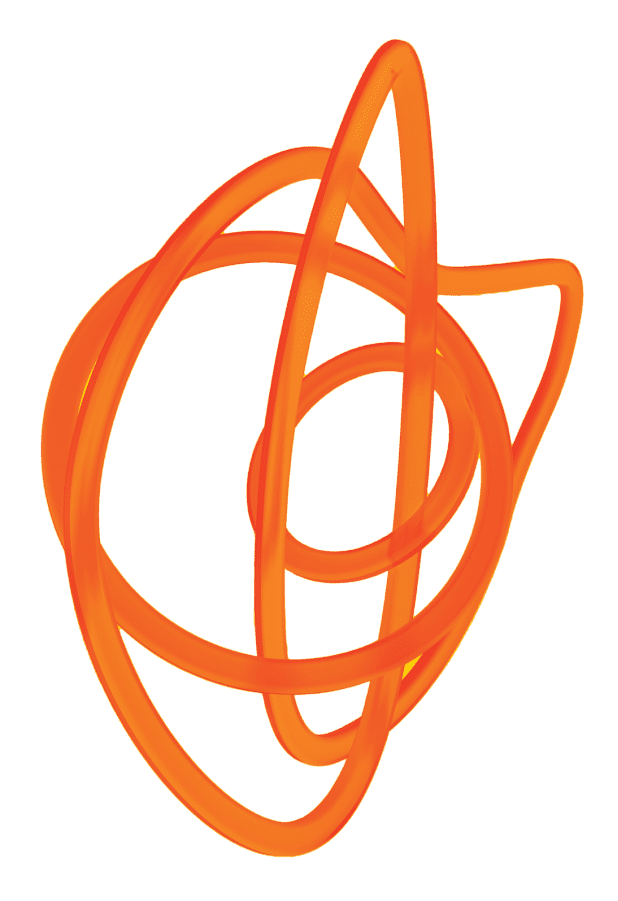 We are theLivingCore – a multidisciplinary team of cognitive scientists, psychologists, business consultants, facilitators, innovation architects, and designers.
In our 20 years of working with organizations of all kinds and sizes, we always started by asking deep questions. The answers to those questions usually led to profound changes in our clients' organizations, their strategies, culture, workplaces, products, or services.
With this publication, it's no different. Over the past year, we have asked ourselves, and many of our partners and friends, questions that focused on the nature and purpose of work. We wanted to arrive at an answer, which could serve as a beacon for today's changemakers.